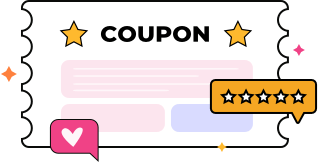 We're In This Together!
Our Topmost Priority: Keeping you connected with your business!

As we all are in lockdown, we want to keep your social world connected and the business thriving. We are here to empower you and your team to work online while saving time with automated social marketing tools like never before!

Looks like everything is operating normally.
This status page automatically monitors our systems and alerts if something is not working as expected. All systems are healthy at the moment. If you are encountering an issue, please contact our support.

Marketing website
: All Working Good
Schedule demo mail
✅ Working Good
Pricing calculator
✅ Working Good
Help center
✅ Working Good
Check reputation score
✅ Working Good
Reputation score report mail
✅ Working Good
Subscribe for newsletter
✅ Working Good
Request an invite
✅ Working Good
Apply for job role
✅ Working Good
Contact us
✅ Working Good

Reviews
: All Working Good
Published reviews list
✅ Working Good
Google question list
✅ Working Good
Unpublished reviews
✅ Working Good
Response to review
✅ Working Good
Reply suggesstions by smart reply
✅ Working Good
Share review
✅ Working Good
Automate review responses
✅ Working Good
Flag review
✅ Working Good
Review requests list
✅ Working Good
Customer contact list
✅ Working Good
Request templates list
✅ Working Good
Buy emails
✅ Working Good
Edit review request
✅ Working Good
Archive review request
✅ Working Good
Review request mail
✅ Working Good
Review request sms
✅ Working Good
Add more cutsomers in existing review request
✅ Working Good
Download unpublished review as PDF and EXCEL
✅ Working Good
Flag unpublished review
✅ Working Good
Platform Last Reviews listing
✅ Working Good

QR code
: All Working Good
My QR code ,custom QR code and QR code leads listing
✅ Working Good
Edit QR code
✅ Working Good
Download QR code
✅ Working Good
Download QR code without template
✅ Working Good
Copy QR code link
✅ Working Good
Delete QR code
✅ Working Good
Generate QR codes
✅ Working Good

Widget
: All Working Good
Create,edit and delete widgets
✅ Working Good
Get widget code
✅ Working Good

Report
: All Working Good
Schedule a report
✅ Working Good
Generate a new report
✅ Working Good

Extention
: All Working Good
Rannkly extension
✅ Working Good

Team Member
: All Working Good
Invite members in team
✅ Working Good
Delete invitation
✅ Working Good
Re-send invitation
✅ Working Good

Billing
: All Working Good
Upgrade plan
✅ Working Good
Billing history displaying subscription purchaged and upgrade , sms and email purchages
✅ Working Good
Cancel plan
✅ Working Good
Add new card
✅ Working Good
Change default card
✅ Working Good
Edit billing address
✅ Working Good

Review platforms
: All Working Good
Connect review platform
✅ Working Good
Link location to review platforms
✅ Working Good
Disconnect review and social platforms
✅ Working Good
Add more platforms in existing review platform
✅ Working Good

Blog Post
: All Working Good
Delete Post
✅ Working Good
Send Newsletter Email on creating a new post
✅ Working Good
Create ,edit and delete Category
✅ Working Good

Post
: All Working Good
Create drafted post
✅ Working Good
Scedule post
✅ Working Good
Publish post on multiple social platforms
✅ Working Good
Delete post
✅ Working Good
Re-publish failed post
✅ Working Good
List national holidays on calendar
✅ Working Good
Fire notification on national holidays
✅ Working Good
Comment on post
✅ Working Good
Approve post , posted by team member(not owner)
✅ Working Good

Location
: All Working Good
Create Location
✅ Working Good
Change business logo
✅ Working Good
Locations List
✅ Working Good
Invite members to join locations
✅ Working Good
Edit locations
✅ Working Good
Delete location
✅ Working Good

Teams
: All Working Good
Teams listing
✅ Working Good
Export teams in excel,CSV and PDF format
✅ Working Good
Edit Team Meta data
✅ Working Good
Login with user
✅ Working Good
Add invoice for team purchages
✅ Working Good

Other
: All Working Good
User Login
✅ Working Good
User Registration
✅ Working Good
Forgot password mail
✅ Working Good
Change email
✅ Working Good
Change password
✅ Working Good
Add customers
✅ Working Good
Import customers by excel sheet
✅ Working Good
Edit and delete customer contact
✅ Working Good
Create sms and email templates
✅ Working Good
Delete account
✅ Working Good
Connect social channels
✅ Working Good
Admin Login
✅ Working Good
Create country wise plan
✅ Working Good
Create coupons
✅ Working Good
Add ,edit,delete job openings
✅ Working Good
New job applications listing
✅ Working Good
Check email and sms running status
✅ Working Good
Add,edit ,delete countries
✅ Working Good
Add ,edit ,delete Communication Channel Plans
✅ Working Good
Add,edit ,delete Sales Team
✅ Working Good
User Contacts Details list
✅ Working Good
Subscribed user detail
✅ Working Good
Closed Account listing
✅ Working Good
Add,edit ,delete Announcements
✅ Working Good
Add ,edit and delete lead
✅ Working Good
Send email to lead
✅ Working Good
Copy registration link
✅ Working Good
Add ,edit and delete smart replies
✅ Working Good
Reputation Calculator response list
✅ Working Good
Google Reviews listing
✅ Working Good
Update all google share urls
✅ Working Good
Update share url link
✅ Working Good
Add,edit,delete Restaurants
✅ Working Good
add,edit,delete Admins
✅ Working Good
Update app meta
✅ Working Good
Upload s3 files
✅ Working Good
Add, edit career role
✅ Working Good
Verifcation logs listing
✅ Working Good
Add,edit,delete Help Center Topics heading
✅ Working Good
Add,edit,delete Help Content
✅ Working Good
Admin - Upload Images
✅ Working Good
Add,edit,delete testimonials
✅ Working Good