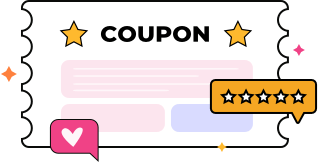 We're In This Together!
Our Topmost Priority: Keeping you connected with your business!

As we all are in lockdown, we want to keep your social world connected and the business thriving. We are here to empower you and your team to work online while saving time with automated social marketing tools like never before!
Rannkly Privacy Policy
General
Rannkly furnishes this Privacy Policy to intimate you regarding our policies and procedures of collection, protection, use and disclosure of Personal Information that we receive from your use of our website, located at https://rannkly.in ("Site"), in addition to any other related website including our various subdomains, apps, browser extensions and any other service(s) offered by us, and in connection with our customers, vendors and partner relationships. This Privacy Policy also apprises you about all your right and choices with regards to your personal information and how you may reach to us for any upgradation in your contact information or for soliciting answers to questions that you may have regarding our privacy practices.
Also in addition to all the activities elucidated in this Privacy Policy, we may even process Personal Information on the behalf of our business customers when they make use of the Service. We however process such Personal Information as a compulsory data processor of our business customers, which are the entities per se, that are responsible for all the data processing. In order to understand how a commercial customer would process your Personal Information, we request you to please refer to our customer's privacy policy.
Registration with, making use of, and accessing our Services is strictly subjected to this Privacy Policy and our Terms of Use that are distinctly specified at https://rannkly.in/privacy.
All terms that are not defined in this Privacy Policy would have the meanings that are specifically set forth in the Rannkly Terms of Use.
Please click on one of the links mentioned below to solicit additional information in the below listed sections:
1. Personal Information That We May Ask For
For the purpose of our Privacy Policy, "Personal Information" alludes to any information regarding an identified or an identifiable individual(s). We solicit Personal Information regarding you from different sources that are described hereunder.
Wherever applicable, we indicate whether and why should you furnish to us your Personal Information, in addition to the consequences that may arise on account of failing to do so. In case you do not offer Personal Information at the time of request, you may fail to receive any benefit from our Service(s), in the case that information is necessary to obtain the Service or if we are legally bound to collect it.
2.Personal Information Furnished by You
• Registration -
In case you desire to have access to specific restricted sections of our Site or if you request to receive marketing materials, you may be asked to become a registered user, and you would also have to submit the below mentioned personal information to Rannkly : Your full name, email address, contact information, password, city, country and time zone.
• Customer Support -
We may gather information via your communications with our in-house customer support team or through any other communications that you may make with us.
• Completing a Purchase -
When you decide to make payments via our Service, you would be required to offer certain Personal Information such as your billing address and credit card number.
• Social Media -
In order to permit you to post on your varied social media platforms, we may ask you to furnish your account ids, usernames, social handle, country's timezones, and also your email address.
• Other -
We may also obtain your contact details when you offer them in the context of our customer, vendor and/or partner relationships.
4. Personal Information Obtained Automatically from Your Interactions with our Service
• Log Data :
When you make use of our Service, our servers would automatically take a detailed record of information that your browser would send across whenever you visit any website ("Log Data"). This Log Data may also consists of information such as your distinct IP address, the browser type or the domain where from you visit. This is in addition to the web-pages that you visit, the search terms that you may use, and any advertisements on which you might click.
• Cookies and Other Similar Technologies :
Like many other websites, we also make use of "cookie" technology in order to accumulate all additional website usage data and to also ameliorate the Site and our Service(s). A cookie is a small data file per se, that we meticulously transfer into your computer's hard disk. A session cookie enables certain specific features on the Site and also on our service, and is then deleted from your computer when you leave or disconnect from the Site. A persistent cookie may however remain even after you close your browser and it may be used by your browser on all subsequent visits to the particular Site. Persistent cookies can be eliminated by following your web browser assistance for file directions. Also almost all the Internet browsers automatically accept cookies. Rannkly may use both the session cookies and persistent cookies in order to get a better understanding of how you interact with the Site and also our Service(s), to punctiliously monitor the aggregate usage by our users and web traffic that is routing on the Site, and to ameliorate the Site and our Service(s).
We may also automatically record specific information from your device by making use of different kinds of technology, including web beacons or clear gifs. This automatically collected information shall include your IP address or other device address or any other ID, web browser and/or the device type, the web pages or websites that you visit just prior to or just post usage of the Service, the pages or the other content that you view or otherwise interact with on the Service, and of all the dates and times on which you make a visit, access, or use our Service. We also may make use of these technologies to obtain information pertaining to your interaction with all email messages, such as in case you opened, clicked on, or forwarded any message to the extent as is permitted under the applicable laws.
You may also instruct your browser by carefully tweaking and editing all its options, to cease the acceptance of cookies or to also intimate you prior to accepting a cookie from the websites that you visit. Please note that in case you delete, or if you do not accept the cookies from the Service, you shall not be able to make use of all the feature of our Service and would thus not be able to explore it to its fullest potential.
5. How Would We Use Your Personal Information
We may exude third-party content on the Service comprising of all the third-party advertising. Third-party content may make use of cookies, web beacons, or any other mechanisms for collecting data in regards with your viewing of any third party content on our Service. Additionally, we may also implement third party buttons such as the "share" buttons of Facebook that could efficiently function as web beacons even when you are not interacting with the button. Any information obtained by virtue of third-party web beacons and buttons is gathered directly by these third parties and not by Rannkly. We thus request you to kindly consult and refer to all such third party's data collection, use and the disclosure policies for obtaining a lucid picture of the same.
7. How Would We Protect Your Personal Information
We may disclose any Personal Information that we obtain about you as is elucidated hereinunder or otherwise disclose to you on the time at which the data is collected, including the following -
• Social Media Platforms :
Our fundamental purpose for using the information is to publish your distinct content on various social platforms, permit you to easily track metrics for all analytical purposes, and also engage with your customers by way of public replies and online conversations such as via direct messages or the DM's. We may however permit you to link your personal account on Rannkly with an account that is on a third party social network platform such as Facebook or Twitter, and to thereby automatically transfer all your information to and from all the applicable third party platforms. Also once you share your content on a social media platform, its use would be automatically governed by the specific platform's privacy policy.
• Service Providers :
We engage specific trusted third parties to undertake certain functions and offer services to us that are inclusive of hosting and maintenance, all error monitoring and debugging, checking for performance monitoring, customer relationship, billing, database storage and its management, and also all direct marketing campaigns. Furthermore we may share your Personal Information with such third parties, but it is only upto the extent as is necessary to perform such functions and offer such services. We also need these third parties to meticulously maintain the privacy and security of all the Personal Information that they process on our behalf.
• Adherence with Laws and Law Enforcement :
Rannkly fully cooperates with all the government and law enforcement officials and also the private parties to enforce and adhere with the law. Also according to the extent as is permitted under the applicable laws, we may disclose any relevant information about you to government or any other law enforcement officials and/or to private parties as we believe that it is necessary and also appropriate to investigate, respond, and have a defense against any such claims, for legal process (including all subpoenas), for protecting the property and rights of Rannkly or any third party, to protect Rannkly against liability, also for the safety of public or even an individual, to prevent or cease any kind of illegal and/ or unethical and/or fraudulent and/or abusive and/or legally actionable activity. Also for protecting the security and integrity of the Service and any otner equipment that is used in making the Service available, or to acquiesce with the laws.
• Business Transfers :
Rannkly holds the complete liberty and we may sell or transfer or otherwise share a part of or all of our assets, including our Personal Information that may be in connection to a merger and acquisition, reorganization of company, sale of our assets or any other kind of similar transaction, or in the scenario of insolvency or bankruptcy of any of the partners or the firm collectively. You shall however get the opportunity to opt out of any kind of such transfer in case the new entity's plan of processing your personal information is distinct and materially different from that set forth explicitly in this Privacy Policy.
• All Other Third Parties :
We may share your Personal Information at our headquarters and its affiliates, and also with business partners for whom it is a reasonable necessity in the course of business, or in case it is desirable for us to reveal your data for the purposes as is described under this Privacy Policy. We may also make specific non-Personal Information available to all third parties for different purposes including marketing or business purposes and to also assist all third parties in comprehending our user's interest, their distinct habits, usage patterns for specific programs, content services, promotions, advertisements and functionality available via the service.
8. Your Rights and Preferences
If you choose at any point in time that you no longer wish to receive any kind of marketing communications from us, then please follow the very easy unsubscribe instructions that are annexed with and explicitly mentioned in all of our communications. Furthermore you hold the complete liberty to opt out from receiving any or all of our commercial email(s), and for this, you need to write to us at contact@rannkly.com (please provide the correct e-mail). However please be informed that even in the case of you opting out from receiving commercial emails and/ or messages from us, you would still continue to receive all of our administrative messages regarding our Service.
In certain jurisdictions, you also hold the right to obtain access and solicit information about the Personal Information that we maintain about you, to update and correct any and every inaccuracy in your Personal Information in order to restrict or object to processing of your Personal Information, to hold the information that is blocked or is anonymized or is deleted, as deemed appropriate, or for exercising your right to data portability for transfering your Personal Information to any other third-party company. Those rights may however be limited under certain circumstances as governed by the local law requirements. Furthermore in addition to the above elucidates rights, you also hold the right to register a complaint with a competent supervisory authority, subject to applicable and prevalent laws.
Wherein necessitated by law, we collect your consent for all the processing of any such Personal Information as is collected by cookies or any similar technologies, or is used to send you any kind of direct marketing communications, or in case we carry out other processing activities wherein it might be important to acquire your consent. Also in case we rely on your consent for the purpose of processing your personal information, then you hold the complete authority to withdraw it at any point in time, and it would be completely devoid of any charge. Whenever you choose to do so, please be rest assured that this would not affect the lawfulness of the processing prior to your consent withdrawal.
In order to update your preferences, kindly contact us so that we may remove your information from all our mailing lists, thereby deleting your account or else you may also submit a request for exercising your rights under the applicable law. However please make sure to contact us only in the prescribed format, as is elucidated in the 'How to Contact Us' section that is lucidly explained hereunder.
9. Data Transfers
Rannkly is based out of Noida, Uttar Pradesh, India. Personal Information that we collect may be transferred to and thereby stored with any of our affiliate(s), partners or service(s) providers that may operate inside or outside the Indian territory. By submitting your personal data, you give your acceptance to all such transfers. Your personal information shall be, if required, transferred to countries that do not have the same data protection laws as was prevalent in the country wherein you initially furnished your information. When we choose to transfer or disclose your personal information to other countries, then we assure you to completely protect that information as is described under this Privacy Policy.
10. Children's Privacy Policy
Our Site is not directed to be used by individuals under 18 years of age. If a parent or guardian holds knowledge that his ward has furnished us with Personal Information without their prior consent, then the parent or the guardian must contact us at customerservice@rannkly.com (please change email, if required) We do not knowingly obtain such Personal Information from children under 18 years of age. If we gain knowledge that a child under 18 has furnished us with his Personal Information, we would immediately delete all such information from our files and database.
11. Updates On This Privacy Policy
We hold the complete authority and liberty to update this Privacy Policy, as we may deem fit, from time to time for any reason thereof. Each version shall thereby apply to information that is collected while the policy was in place. We shall notify you regarding any such modifications to our Privacy Policy by publicly posting the new Privacy Policy on our main Site and indicating the date of its application in the latest revision. You are thus advised to consult this Privacy Policy on a regular basis for referring to any changes that we may make herewith.
In case the modifications so made in our privacy policy, alter your obligations or rights therewith, we shall then undertake all reasonable efforts to notify you of the amended change. For example - We may send you a message on your official e-mail address or generate an automatic pop-up or any such similar notification when you access our Service for the first time post such material changes have occurred. Your continued use of our Service even post the amended Privacy Policy is in full effect, is thereby an implied acceptance by virtue of your conduct, and we shall conclude and infer that you have read, understood and thus agreed to the amended version of this Privacy Policy.
12. Your Indian Privacy Rights
Indian law accords the residents of India with certain additional rights regarding our collection and use of an individual's personal information. To learn more about your Indian privacy rights, please visit our Privacy Notice for Indian Residents.
13. How To Contact Us
Rannkly is the entity that is solely responsible for the entire processing of your Personal Information. If you have any questions or doubts with regards to this Privacy Policy or in case you would like to make use of your rights on Personal Information, you may please contact us by emailing to us at customerservice@rannkly.com (please change email, if required) or by writing to us on the following address :
C, 714, Noida One, Sector 62, Noida, 201301, India.
This Privacy Policy is effective as of February 08, 2022.
If you have any queries or if you would like to share your thoughts regarding our Privacy Policy, then please do let us know.
Confidentiality & Security
Notwithstanding anything as provided in the Privacy Policy, we will keep your personal data as collected to:
• Comply with governmental and other legal proceedings;
• Protect the properties of the Company;
• Enforce our Terms and Conditions.
Our Company has stringent security measures in place to protect the loss, misuse, and alteration of the information under our control. Whenever you change or access your account information, we offer the use of a secure server. Once your information is in our possession, we adhere to strict security guidelines, protecting it against unauthorized access.
If you choose to register or log in using social media account, we may have to access the required information about you.
Consent
By using our Website/Mobile App and/or by providing your information, you consent to the collection and use of the information you disclose on our Website/Mobile App in accordance with this Privacy Policy, including but not limited to your consent for sharing your information as per this privacy policy.
Public Information
Any information that you may reveal in a review posting or other online discussion or forum is intentionally open to the public and is not in any way private. You should think carefully before disclosing any personally identifiable information in any public forum. What you have written may be seen and/or collected by third parties and may be used by others in ways we are unable to control or predict.
We will not use your financial information for any purpose other than to complete a transaction with you. We do not rent, sell or share your personal information and will not disclose any of your personally identifiable information to third parties. In cases where it has your permission to provide products or services you've requested, and such information is necessary to provide these products or services the information may be shared with our business associates and partners. We may, however, share consumer information on an aggregate with our partners or third parties where it deems necessary. In addition We may use this information for promotional offers, to help investigate, prevent or take action regarding unlawful and illegal activities, suspected fraud, potential threat to the safety or security of any person, violations of the Site's terms of use or to defend against legal claims; special circumstances such as compliance with subpoenas, court orders, requests/order from legal authorities or law enforcement agencies requiring such disclosure.
Restriction of Liability
The Company makes no claims, promises or guarantees about the accuracy, completeness, or adequacy of the contents of advertisement of third parties displayed at our Website. By using the website, you agree that the Company will have no liability for disclosure of your information due to errors in transmission and/or unauthorized acts of third parties.
To correct or update any information you have provided, the Site allows you to do it online. In the event of loss of access details, you can send an e-mail to: consulting@rannkly.com
Warranties:
No warranty of any kind, implied, expressed or statutory, including but not limited to the warranties of non-infringement of third party rights, title, merchantability, fitness for a particular purpose and freedom from computer virus, is given with respect to the contents of the Website or its hyperlinks to other internet resources.
The contents of this website are under copyright and/or trademark of their original author(s) unless otherwise noted on the page itself.
Grievance Policy
In accordance with Information Technology Act, 2000 and the Information Technology (Intermediaries Guidelines) Rules, 2011, the name and contact details of the Grievance Officer who can be contacted for any complaints or concerns pertaining to the Website, including those pertaining to breach of the Terms of Use or any other policies are published as under.
Mr. Vishnu Sharma (Grievance Officer)
Coder Value Pvt. Ltd.
A-104 Second Floor, Sector 63, Noida, Uttar Pradesh
Email address: consulting@rannkly.com